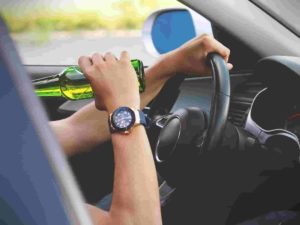 If you have adequate health insurance and a fairly large auto policy, it's reasonable to assume that even a serious collision will not threaten your financial security. As virtually all accident victims learn within days of the wreck, though, medical bills and property damage are not the only costs incurred in a crash.
If your injuries keep you out of work, for example, you could lose a considerable amount of income. And if they prevent you from returning to work permanently, the financial repercussions will be devastating.
Fortunately, accident victims may be able to recover their losses by filing a car insurance claim and perhaps a personal injury claim against the liable party. Any funds that are paid out from these claims are called compensatory damages. In certain scenarios, claimants can also pursue punitive damages, which are designed to punish the defendant for malicious, egregious, or especially reckless behavior.
What Kinds of Losses Do Compensatory Damages Cover?
Compensatory damages are those that essentially reimburse the injured party for the economic and non-economic losses incurred as a result of the wreck. Every successful car accident claim will result in compensatory damages.
The types of damages that a claimant may recover vary slightly from state to state. In general, though, compensatory damages encompass all medical expenses, property damage, lost income, and non-economic losses. Recoverable costs typically include:
Ambulance fees;
Hospital stays;
Prescription medication;
Mobility aids and home modifications;
Home care;
Physical therapy;
Transportation to and from doctor's appointments;
Vehicle repairs or modifications;
Lost wages and benefits;
Pain and suffering;
Mental anguish;
Emotional distress;
Scarring and disfigurement;
Disability;
Loss of enjoyment of life; and
Loss of consortium.
If the injuries sustained in the crash prove to be fatal, the deceased's surviving loved ones may be able to recover the following compensatory damages by filing a wrongful death claim:
Funeral and burial expenses;
Loss of anticipated inheritances;
Lost income and benefits;
Pain and suffering;
Loss of love, society, and affection; and
Medical expenses incurred prior to the passing.
When Might Punitive Damages Apply?
According to the American Bar Association, punitive damages in personal injury claims are relatively rare; however, they can make up a considerable portion of the settlement or verdict when they do apply.
Unlike compensatory damages, which correspond to both direct and indirect losses that the injured party incurred, punitive damages punish the defendant for gross negligence or intentional misconduct. Because such damages do not actually compensate victims for any specific costs, there are strict statutes regulating them to prevent frivolous lawsuits.
The precise scenarios that warrant punitive damages vary by state, but in general, they can be awarded if the liable party was:
Driving while impaired;
Participating in street racing or some other reckless behavior like texting and speeding;
Intentionally trying to cause injuries; or
Knowingly driving a vehicle with serious mechanical issues like faulty brakes.
Unfortunately, not all states allow accident victims to pursue punitive damages. If you were hurt in Nebraska, Michigan, or Washington, for example, you can only pursue compensatory damages. Additionally, in the states where punitive damages do apply, there are statutes limiting the total amount that can be awarded.
There are a few different ways to cap punitive damages. For example, some states have a specific dollar amount that such awards cannot exceed while others impose a limit that is a percentage of the defendant's net worth. Still other states have formulas that calculate punitive damages relative to the total compensatory award. In Florida, for example, claimants may recover up to $500,000 or three times the compensatory damages, whichever is greater.
If a case warrants punitive damages, it is wise to seek legal counsel from the start. Since such awards can increase the total monetary award significantly, insurance adjusters are wary of including them in the negotiations. As a result, accident victims can benefit immensely from having a seasoned legal ally advocating for their rights every step of the way.